Diversity is Key for Billingshurst Creatives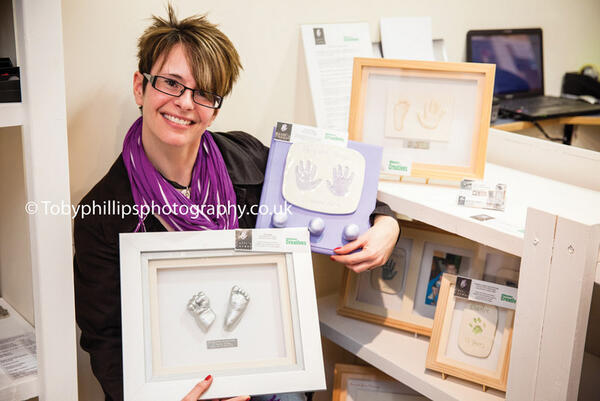 Ken Johnson
Billingshurst Community Partnership I head a project aimed at lowering the number of empty shops and increasing footfall in the High Street in Billingshurst. It's not 100% successful but when we started out there were 12 empty units and we now have five, so that's some measure of its success. Through consulting with the public, we could see that there were a number of creative people in the area who wanted to get into business but didn't necessarily know how to go about it. We thought, well, we've got the funding, so let's go for it. It took a couple of years to get off the ground, but Billingshurst Creatives opened on 15th September 2012.
Sue Collins (suecooart.wordpress.com)
Billingshurst Creatives is a totally new venture so it is not established like some of the other places I exhibit at. It's a co-operative and we are finding our way forward together. This idea is similar to the Shoreham Gallery, so the concept is working elsewhere. It's just a matter of people living in the area being used to you being around. I primarily display my linocut work here. Each piece is produced in limited editions of 20 but each one is an original piece of artwork as they've been hand-pulled. I also put my images on cushions, bags and candles.
Kryselle Lees (ICONiC photography)
I left the military last July after 13 years as a photographer. I wanted to get away from it for a while as in the military taking photos became more of a job than a hobby for me. I took photos of everything from charity events to crime scenes. I've hung out the back of Chinook helicopters, worked in reconnaissance areas and been involved in mapping and surveillance. It sounds exciting but it did become like any other job. I fell out of love with photography, but since I left I've got back into it in a big way and I started up my own photography business, called Iconic, and when I saw the shop I thought I'd come on board. I'm selling the photos I took for pleasure whilst working, as the military images are Crown Copyright. I think my photography is more colourful than what you tend to see in galleries and coffee shops.
Louise Scholefield (The Silver Torch)
I live on the outskirts of the village, and I've been making jewellery as a hobby for ten years, but I only decided to get serious a couple of years ago. I studied jewellery design and then started selling last July. My products are hand-made and a little different to what you would find on the high street. I love chunky jewellery and unusual textures too. A lot of the bangles start off as wire but I beat them with a hammer to create different shapes.
Sophie Innes
I've lived in Billingshurst since 2004, and I joined the shop a month after it opened and it's been very good for me. I have a daughter who started school in September so I've stepped up a gear or two to get the work going again.
Ken
We anticipated that it would take time for word to spread, and we were right. It was a rocky start, I have to say, but it has taken off slowly. We've now got 37 people displaying with room for more, and gradually it is
picking up. We are receiving more enquiries from artists. Some do not sell so well, so inevitably we lose a few but gain some more.
Debbie Hussey www.calliscorner.co.uk
I've been running the local franchise of Calli's Corner for three years, and I've been at Billingshurst Creatives since it was formed. I create imprints in my home studio in Partridge Green. Much of the work we do is with babies, making ceramic handprints and footprints and 2D and 3D castings. But we also make things such as paw and hoof prints, create miniature silver jewellery out of castings and even duplicate teeth in silver. After my third child was born I couldn't go back to the job I was doing and this fits well around the children.
Louise
All of the artists here work a certain number of days as part of their rent, and the amount of days depends on how much shelf space you take. I do some extra voluntary stuff to help run the place and as my background is in marketing I try to help out on that front too.
Kryselle
I have only recently moved to Billingshurst. My partner, who is also ex-military, works in Iraq for ten weeks at a time. He wanted to be near his family, so I moved here with him. With him away for long periods, I've become the general manager of the shop and I sort out the traders and the working rota, which suits me fine.
Ken
As well as working, everyone who displays has to pay rental and that covers the cost. A full row of shelving costs £415 for a year, but if you only want half of the display it is £225. Some artists require just one shelf so there is a lower fee for that. The people who display here take 100% of the sales.
Iveta Goddard (www.ivetagoddard.co.uk)
I studied at the College of Art in the Czech Republic, before coming to the UK. I started working with ceramics in 1997. I make jewellery, plates, bowls, teapots, mugs and cups, even wall clocks, and it's all made by hand in my garden studio in West Chiltington. I have children so it is not full time work for me. I make things when I can. But this shop works well. There are not many opportunities for artists in this area. There are hardly any galleries. It feels like a family here, and there is freedom for the artists, which is great. It's lovely to meet other creative people too.
Sophie
I graduated in London and set up a print studio straight away and ran that for about 15 years. Things changed, so I re-trained and ended up in full time teaching. The textiles came to a halt, and then I got married, had a baby, and haven't really got the space for textiles anymore. So these days I'm involved in print making but I also sell the textiles I used to make. Initially, as we are off the high street, it was quiet here, but the footfall is increeping up as word spreads.
Kryssie
It's definitely picked up, but you have to give it time to bed in. After six months, sales at the shop have exceeded initial expectations and we are still getting new enquiries from people wanting to take space in the shop. I have two or three emails a week from people and five application forms have gone out in the last two weeks.
Sophie
We use Facebook to spread the word and it is getting better. There are so many people out there in Billingshurst and the Horsham area beavering away at home doing little bits and there are hardly any outlets for them.
Debbie
What I sell here is a tiny snapshot of what I do. Customers can see items here and then go on to the website to see the full range. It's worked well for me, and because I'm only based 15 minutes away people do not have to travel far to my studio.
Louise
It's nice to have an outlet for my new designs and have somewhere to try out new ideas to see if they appeal to (consumers). The bangles have been a good seller for me here, so that has meant I have branched out into matching earrings and necklaces.
Ken
This shop now provides the community with gift shop, the like of which we didn't previously have. It gives aspiring people the chance to launch their own small business, even if it's just a hobby, and we hope it is encouraging people to come in and shop in Billingshurst.
Billingshurst Creatives is now open, 10am - 4:30pm, Monday to Saturday, at 2 Jengers Mead. Visit www.billingshurst-community.org.uk