Horsham Nam Pai Chuan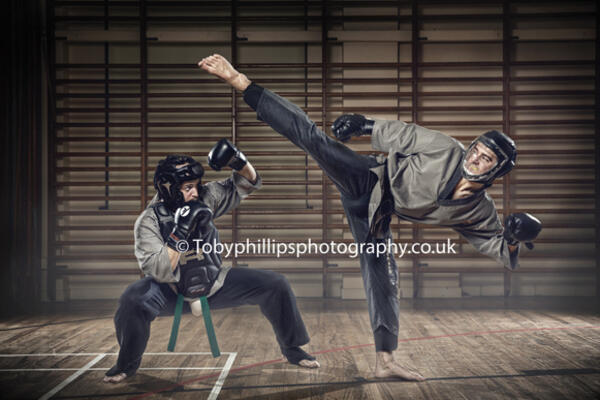 If you struggle to define the differences between martial arts, then Nam Pai Chaun could be described by a variety of big screen clichés.

There would be a reclusive Kung fu master, living at a temple high in the Chinese hills where he spends vast amounts of time meditating to pan flute music, and the rest of the time harnessing his animal spirit. For it is a martial art that incorporates a degree or meditative breathing exercises, where a list of precepts and tenets are read out each class, in addition to combat and defence techniques.
Whilst most of these techniques are traditional methods, at an advanced level masters can train using a variety of Chinese weapons including the fan, the sword or the staff.
A class run by Jose Manuel twice a week in Horsham is one of just a handful of Shaolin Nam Pai Chaun classes in the country. But the Nam-Pai-Chuan school and style owe its origin largely to the teachings of Cho-Si Seh Koh San. He was a legendary figure in martial arts of the Far East, and is the great grandmaster of the Nam-Pai-Chuan System. He belonged to the 2nd chamber 48th generation of Shaolin and was the Abbot of the Siong Lim Temple in Singapore until his death in 1960 at the age of 74.
The School of Cho-Si Seh Koh San still flourishes today and the students taught by him belong to the 2nd chamber 49th generation of Shaolin. One of his students was Grandmaster Quek Hen Choon, 2nd chamber 49th generation, and it was he who gave Lai Khee Choong permission to teach the Shaolin system Nam Pai Chuan when he came to the UK, bringing it to Europe for the first time.
Master Lai began teaching Shaolin Nam Pai Chuan in Swiss Cottage, London, and the systems has slowly spread, maintaining close links to Master Lai and its roots.
Jose Manuel said: "Here in the west, martial arts are a hobby, but in the Far East, they are a life choice. People who have travelled from Europe to Malaysia to train find they have to wake up very early, train all day, eat a little, then train again. Some martial arts focused on certain aspects of combat, such as self-defence, ground fighting or weapons, but the Nam Pai Chuan system is quite broad. In terms of training, there is a lot of aerobic fitness and flexibility, making it a good alternative to the gym.
It improves your body as you're doing a lot of stretching, improving your joint mobility and muscles. You also have the self-defence side of it and sparring is the more competitive side of it. That is where you will form your own style as there is no right or wrong. You can be as creative as you want, within the rules. Some like quick and snappy movements, whilst others use their hands or their legs more, so it is good for people of all ages and abilities. We have a chap in his 50's who trains and obviously he has a different style to the teenagers. They're chalk and cheese, but there I no right or wrong."
Jose runs two sessions at Forest School on Wednesday evenings. The first is for children aged four and above, from 6-7pm, before an adult class at 7-8.30pm. A further adult class is held at The Pavilions in the Park on Friday nights at 7-8.30pm.
For more details visit www.horsham-shaolinkungfu.co.uk