IT'S GOOD TO TALK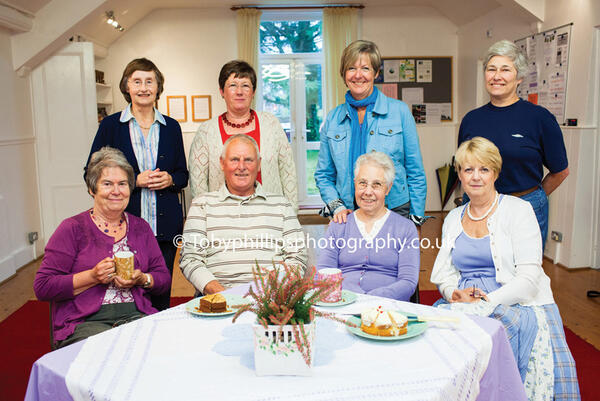 Twice a month, in the small Unitarian Church in Horsham, a small group of people meet to laugh, cry, and share their experiences.
They all have one thing in common – they have lost someone close to them to cancer. Some may be new to the group, experiencing grief for the first time, whilst for others time has - to some extent - made the loss more bearable.
The group is Heather's Cancer Care Group. For some, the meetings are an opportunity to pass on experiences of dealing with the loss of a loved one. They offer a shoulder to cry on or simply listen to people whose world has been turned upside down. There are currently about 25 people in the group, which meets twice monthly for two hours, and occasionally organises outings and social events.
Heather's Cancer Care group has only been established for about four years, having been formed by a group of women who visited The Olive Tree in Crawley. The women wanted to set up a similar group offering support
in the Horsham area, and so a few women including Shirley Denhart and Mary Mitchell looked for a location.
Sue Evans was at the first group meeting. She said: "We wanted a centre we could come to in Horsham. There was a group that had run years ago but that disbanded and there hadn't been one for a while so we thought we could see what we could do. I contacted various halls and establishments as we searched for a venue. The Unitarian Church in Worthing Road was a venue we liked as it is located in the town centre next to the bus stop, but initially we were worried about the rent.
"Then I spoke to Eileen, who was a part of the church and also became part of our group, and she said 'leave it with me' and sorted it out."
Mary Mitchell said: "Most of the committee here originally went to the Olive Tree – that is how we know each other. I went there after my husband died of leukaemia and Shirley went there too as she had been affected by cancer. It was Shirley who had the idea of setting up this group. If people need more support they can still go to the Olive Tree and there is a lot of Outreach support too. We always have time for people."
The group meets on the first and third Monday of each month at 2-4pm and all who have been affected by cancer are free to drop in to have a cup of tea and biscuits. It is a free service, although a donation box is passed around. For more details call Sue on 01403 823858 or Yvonne on 01293 512378.