MUST NIMBY's WIN EVERY TIME?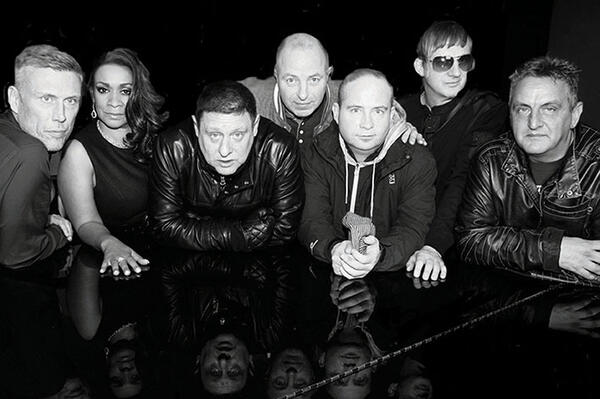 Have you heard about it? The festival…
I first read about The Big Kahuna, planned to take place in Holmbush Forest this summer, on a music website. The opening line of the story was 'The leafy and quite wonderful town of Horsham is to be graced with its first major music festival.'
Above the story was a picture of Shaun Ryder, lead singer of headline act The Happy Mondays, with a cloud of smoke circling his head and a cigarette hanging out of his mouth. And all I could think was 'Please, Horsham, don't embarrass yourself."
Because, whilst the outside world might see Horsham as a 'quite wonderful market town' about to be 'graced' with a big new event, I knew some living here wouldn't view things so positively. I knew that all hell was about to break loose!
According to a United Nations survey which I just made up for dramatic editorial purposes, Horsham has the highest percentage of 'NIMBY' residents of any district in the world. So inevitably there would be an angry backlash as fearful residents and councillors imagined the terrifying possibilities of allowing a man with a cigarette into a community built on local produce and hanging baskets.
Not just any man, but a man who once swore on TFI Friday and corrupted a generation with lyrics such as 'You're twistin' my melon, man!'
The County Times did what it does best and reported on the 'outrage' of residents living nearby at Holmbush House in Faygate. Some were 'shocked' and 'appalled' whilst one claimed he was "not by nature a NIMBY" before providing a quote that Oxford Dictionaries could do worse than use as a concise definition for the term.
Colgate and Faygate Parish Council called an 'extraordinary meeting.' It was the first time this has happened for "many, many years." Apparently, the thought of some musicians in a field calls for immediate and urgent debate, when the recent development of thousands of homes at nearby Kilnwood Vale, or the proposed Liberty development on the other side of Faygate, did not!
It could have been worse though.
What if the parish had found out that one of the confirmed acts, Mr C, was lead singer with the brilliant 1990s dance act, The Shamen? The band caused similar 'outrage' with their 1992 number one hit Ebeneezer Goode. As a 13-year-old who bought the record, I can recall having no idea that 'Has anyone got any Veras?' was a reference to drug taking, until 'outraged' campaigners pointed it out to me, probably via The Daily Mail.
Would the presence of Mr C cause further rage amongst the NIMBY brigade, who are quite happy for festivals to be held in the Horsham District, so long as they are of the classical kind and predominantly held in churches?
The NIMBYs though, they are being clever.
Rather than just come out and admit that they don't like loud things, they're pretending that their major gripe is that The Big Kahuna organisers have only recently applied to Horsham District Council for a licence.
So I ask, how much notice do people need? The festival is six months away!
If my next door neighbour knocked on my door and said 'Just so you know, we're having a party at the end of August and we'll be playing music until the early hours' could I reasonably moan about it being too short notice?
Okay, if my neighbour added that some people might be camping out afterwards in the garden, and that it's likely that one of those campers will play Redemption Song on the acoustic guitar whilst a joint is passed around, I'd probably be a bit annoyed. Maybe, I'd make alternative plans for that weekend...
So I'm asking, politely, that as a community we don't make a big deal out of something that really isn't. If the landowner and the festival organisers think it's feasible to arrange everything in six months, then let them.
Personally, I think they'll do very well do get near 10,000 people, as fans of 808 State, The Happy Mondays and Orbital are in their early 40s now. They don't go to all night raves as they have to get up in the morning, take the kids to football or dance class, mow the lawn, wash the Ford Mondeo, walk the dog, pop down the shop for milk and bread. Ooh, and don't forget butter!
Don't be frightened by an unrealistic vision of the word 'festival.' They're not all Glastonbury.
Let's make The Big Kahuna happen. It is a genuinely exciting, diverse line-up of acts for a small festival, the organisers appear genuine in their attempt to make it a community-friendly event, and if it goes well, it could be a great thing for the district.
Please, just let something actually happen for once!
This article was written by Ben Morris, for AAH Magazine, Published 1st March 2016. FInd out more at http://www.bigkahunafestival.co.uk