Nicholas Ofonagoro's Olympic dream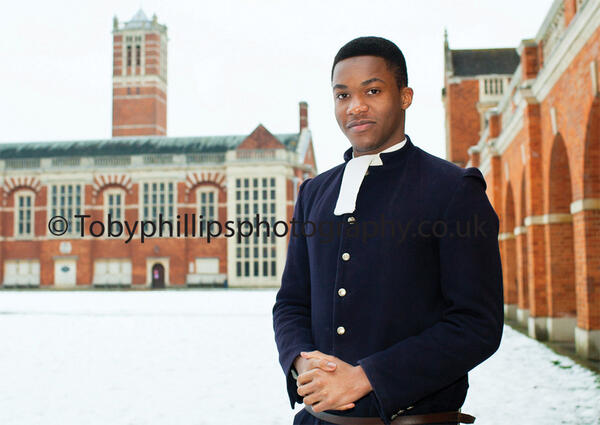 Nicholas Ofonagoro is doing a remarkable job of balancing his studies with a promising career in athletics. But there's no call for any 'taking it all in his stride' puns here, as the 17 year-old Christ's Hospital student faces a
transition year.
As one of the country's most promising 110m hurdlers, Nicholas must change his lead leg during this Olympic Year, in the hope that he can perfect his technique and reach his full potential.
The natural speed appears to be there. Nicholas has won five Sussex County Championships and has qualified for the English Schools Championships on each of these occasions. After achieving a silver medal in 2010, he went on to represent England in the Home Nations Championships, where he won gold.
Last year, Nick won every race he competed in at Christ's Hospital, and has also been an inspirational coach
to younger pupils in the school. Recently he has been attempting to qualify for the World youth championships in three separate invitational trials around the country.
Nicholas, who is studying Physics, Maths, Chemistry and Economics, said: "Once in a while I try the long jump and high jump too but I'm mainly a track athlete. This is my first season in the under-20 category, as I've just stepped up from the under-17s. For the next season I'm still focusing on the hurdles. I have to lead with my left leg now to ensure that I have the right stride pattern. It takes time to switch legs, so I need to develop speed and technique. I have two years left at under-20 so if I cannot make it to an international level this year I should be able to next year.
"I have applied to Surrey, Southampton and Loughborough Universities, all of which have a very good athletics track nearby. The ultimate goal must be the 2016 Olympics for me – that would be great."
Head of Athletics at Christ's Hospital, Mr Baker said: "Nick has been an inspiration to pupils at Christ's Hospital and through his own hard work is now ranked as one of the top sprint hurdlers for his age."