Club Returns From the Brink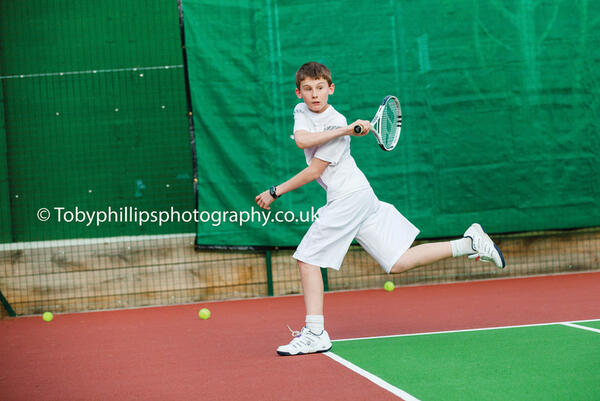 Ten years ago, Billingshurst Tennis Club was not in great shape. There were just two courts, membership was perilously low and with a lack of professional role models, the future was not looking good.
A decade on, over 100 juniors and just as many seniors regularly play tennis at the club on four newly-resurfaced courts, three of which are under floodlights. The club has recently benefitted from a new £50,000 court, and with a team of qualified coaches in place and hopes for a new pavilion in the next two years, the future is looking good.
Rob Faulkner is one of a number of coaches at the club, led by Level 3 coach Dave Almond. Rob said: "Ten years ago we had very few juniors and about 50 adult members. It was getting to the stage where there was a high
possibility that the club would fold.
"We paid a high rent to the council, so a lot of the membership fees were swallowed up straight away and we were not able to invest any money into new facilities. To keep the club properly maintained costs an awful lot of money. You have to have a proper maintenance budget – we probably set aside £6,000 a year just for cleaning the courts, re-coating every few years, maintaining the floodlights and looking after the clubhouse.
"You have to keep a high membership to do that, so over the years we have built it up. We have been successful in building up the junior programme, with about 120 children involved now and about the same number of adult members, so we have a good nucleus of players."
Billingshurst Tennis Club takes youngsters for coaching from the age of five at Mini Red level, with the youngsters playing on mini courts. They start off by playing fun games using low compression balls and smaller rackets before developing on to the next level and eventually the adult teams.
The club's commitment to junior tennis ensured that Clubmark status was granted. This in turn helped secure funding for the new court from the Lawn Tennis Association (LTA) and Biffa Awards. The club can now run coaching sessions at the same times as having matches and can potentially host tournaments across all four courts.
Rob said: "It's a lot easier for kids to get into tennis from a younger age than it used to be and the talent is slowly coming through. We have two juniors regularly turning out for the adults. Two or three others will be breaking into the adult teams this year and from now on that is likely to happen every season. We have junior teams as well and this is the first year we have entered three teams into the Team Tennis events. We've had a mixed bag of results but it's been successful to the point that we are now arranging friendly games throughout the summer and the kids absolutely love it.
"I think that tennis was seen as being a little elitist in the past and professional tennis was a bit dour. There were no real role models.But there are a lot of charismatic players in the game now and we are seeing British success. Obviously there is Andy Murray but also we have even younger players, such as Heather Watson and Laura Robson, and they are inspiring the next generation."
The main junior coaching is held on a Saturday morning from 9am -3pm. Dave Almond runs the sessions and he is supported primarily by Rob, a Level Two coach, and Di Burroughs (Level One). Further coaching is held for juniors on Thursdays and another fully qualified coach, Glyn Jukes, who coaches at Horsham as well, is at the club every Monday and Wednesday.
The courts are open seven days a week for club members, with a number of special classes available. Club President Di Borroughs said: "We run 'Rusty Rackets' on a Friday for people that haven't played for a long time. They sometimes stay on and often decide they want to become a member.
"We also get parents of children becoming members. They see how well their children are coming on and want to play tennis with them, so we now have a family membership. Our rates are very low so it does encourage the
whole family to join. We've also recently started running Cardio-Tennis sessions, that are as much to do with fitness as tennis, and that's an enjoyable workout!
"We hire the court out for the public to use as well. The whole purpose of the club is to promote tennis to the local community and get as many people involved in the club as possible."
For more details about the club visit www.billingshursttennisclub.com