Absolute Fruitcase: Baking a Difference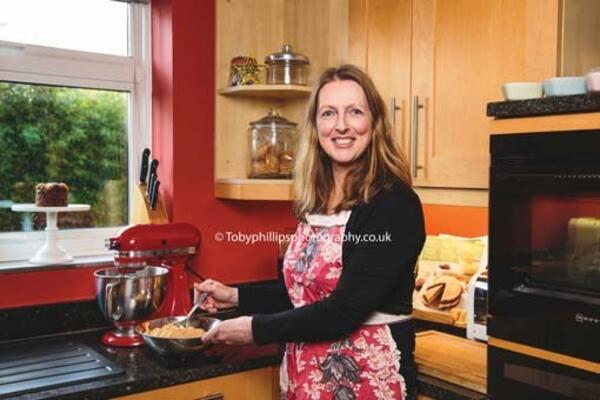 People will pay out for a good piece of fruitcake. At an auction in Beverly Hills, one cake lover paid $7500 for a slice of fruitcake from Prince William and Kate Middleton's wedding.
In 2008, a slice from Prince Charles and Diana Spencer's wedding sold for a similar amount. Of course, that slice may not be quite so succulent. With commendable foresight, someone decided that the slice might be worth hanging on to for 27 years. Who would have thought such a decision would reap such handsome dividends?
As it transpires, the slice may even still be edible.
Fruitcake can age at least 25 years and still be eaten, as long as it contains the right preservatives and is stored in an airtight container. In a 1983 article in The New York Times, Russell Baker claimed to be in possession of a fruitcake that a relative had baked in 1794 as a Christmas gift for President George Washington.
The family – it was reported - still gathered each year to saw off a tiny morsel of the fruitcake and eat it!
Not that Sara Hobbs would want any of her Absolute Fruitcake to be sat on the shelf for that length of time!
Sara has been baking cupcakes and celebration cakes under the name Cake Angel from her home in Thakeham for several years. But last summer, she thought she would try to create something different with wider appeal Fruitcake was the answer.
Sara said: "I had been selling cakes and iced biscuits, primarily online, but also through lots of different food fairs. I decided that I wanted something in farm shops and delis, and obviously fruitcake has a longer shelf life. I would say that the cupcake market did become saturated too. I think television programmes caused that, as everybody tries to have a go at baking now. It reached the point where I wanted to do something different, perhaps targeting the male market as well.
"Many women just don't know what to buy for men, especially the man who has it all, and men always love a piece of fruitcake with wine and cheese."
With an idea in mind, Sara worked at a recipe and marketing plan. A friend with an eye for design, Debbie Johnson, helped her with the name and the packaging, which has masculine connotations. Sara then looked at the size of the fruitcake, and opted for a 'present sized cake' after noting the popularity of sponge cakes at fairs.
But her fruitcake really came together when she hit upon the key ingredient...coffee flavoured ale.
"The key ingredient is Dark Star brewery's Espresso," said Sara. "I tried a few other Dark Star beers but
coffee just works so well with cake! I did want to keep the ingredients local and I was fortunate that Dark Star, in Partridge Green, had the perfect ale for me. I soak the vines for two weeks so it makes the cake very moist and gives it good depth and flavour.
"On the top of the cake you have apricots, cherries, Medjool dates and almonds, which are replicated inside the cake as well. I tested the product on my children first, as fruitcake is not always popular with children because it's often too dry. The children are bsolutely key to me as they are totally honest! They loved it so I put it out to close friends and again the feedback was great. Then my friend Sarah Thomas from Loft Pickles and Jams, said I should enter the cake into the Great Taste Awards."
The Great Taste Awards are national food awards which attract as many as 10,000 entries each year from
producers across the country. Only a handful win three gold stars, with two and one star awards also highly coveted. A panel including some of the country's top chefs judge every entry. Much to Sara's surprise, Absolute Fruitcake was given a two star award.
Sara said: "I was speechless. It was then that I thought 'wow, I have to get this product out there' as to have that award gives extra kudos to the product. I wanted to sell locally to begin with, so I went out there with the product and introduced myself at farm shops!"
The cake is now sold only in six venues, including Sussex Produce Company in Steyning, Toast by the Coast in Shoreham, Charlie's farm shop in Bury, The Hungry Guest in Petworth, Crates in Horsham, Cheese and Chutney in Emsworth and Village Larder in Washington.
Sara said: "I was at the Sussex Produce Company in December for an all-day tasting and the fruitcake was the second most popular product in-store that day. All of the feedback so far has been really positive. One of the girls working at Crates on the Carfax said that she does not like fruitcake normally, but has been converted!"
Because she makes the fruitcakes in her own kitchen, it is difficult to grow the business without moving into a larger kitchen space. However, there will soon be an addition to the range. Sara said: "I'm designing a new cake with Crabbies ginger beer. I've only just started experimenting with that, so it's still a bit of a secret, but the early taste indicators are good. So watch this space!"
For more details, visit the Absolute Fruitcake page at www.cakeangelsussex.com or pick up a cake at Crates in Horsham, Sussex Produce Company, Steyning, or one of the other venues listed above.