HD Hearing Aids at Horsham Company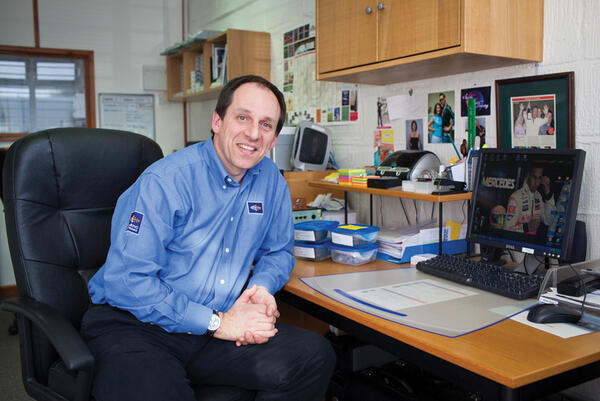 Television and cinema have been transformed in recent years thanks to the continuing development of High Definition sound. Now, thanks to huge advancements in technology, hearing aids are also available with high definition sound quality.
In addition to vastly superior clarity of sound, hearing aids have become smaller, more comfortable and now come in a variety of attractive designs and colours. These new HD hearing aids are now exclusively available at The Horsham Hearing Centre on Worthing Road.
Jonathan Ormerod, owner of Hearcentres Ltd, said: "We supply a range of hearing aids, including the unique Sebo HD, a cutting edge hearing aid that offers superior sound quality. This is state of the art hearing technology and we are the only company that supplies these products.
"There is nothing else on the market like high definition, the very wide frequency response picks up a far greater range of sounds. It is very comfortable and people wouldn't even notice you are wearing anything. That is very
important for people who are hard of hearing as it gives them added confidence. The extra wide range of sounds in the HD hearing instrument means that you are more likely to hear important speech cues.
"If you talk to somebody who has a hearing problem, they often miss the start of what you say, such as the first part of words that are spoken or the start of a sentence. With the HD hearing aids the vastly improved sound quality means you do not miss those cues. Many of our customers appreciate that extra range. It's not any more expensive than other hearing aids, it's just where the technology is at now, and like television it is improving all the time.
"Most importantly, we supply the Sebo HD hearing aid exclusively at our hearing centres. We also carry a massive stock of spares and accessories. We have a huge range of tiny, high definition speakers and tiny ear tips too, so if anything goes wrong we can quickly supply the hearing centres with equipment and repair it quickly. We can also deal with repairs and not just on the HD instruments, but any kind of hearing aid you may have."
Jonathan's hearing centres are able to do that because they have a sister company. Hearing Electronics Ltd at Blatchford Road in Horsham is one of the leading companies in manufacturing specialist communication earpieces. This part of the company supplies most of the major broadcasters in the country including the BBC, ITV and Sky. At its offices there are moulds of the ears of hundreds of TV presenters.
They also supply earpieces for the McLaren Formula One team, including Jenson Button and Lewis Hamilton, as well as several of the team's former drivers who now race for other teams. They even have a set of earpieces
destroyed by Lewis Hamilton after he crashed out of qualifying at the Monaco Grand Prix!
Jonathan said: "This is a business in its own right but it supports our hearing centres." Jonathan recently returned to The Horsham Hearing Centre, having sold it in 2009. It is now a branch of Hearcentres Limited, Jonathan's new company, comprised of seven established hearing centres (including Horsham) around the country.
Coming from a family of audiologists and having lived in the town for 20 years, Jonathan is now eager to help local residents benefit from better hearing. The offices at the Horsham Hearing Centre in Worthing Road have been refurbished, making them much more welcoming, and Jonathan says that they are now offering the only 'complete hearing care service' in the town.
He said: " We have three Hearing Aid Audiologists based at the Horsham practice with a combined total of over sixty years experience between them. "As with all seven of our centres, we provide a professional, local service, and offer a full range of hearing care. All of our centres offer an ear irrigation service, basically wax removal. There are only 20 dispensers in the country qualified to do this job and we have five of them.
"Normally you have to go through your GP, but we can actually do it in our centres. So anyone who feels they may have a hearing loss should come in and see us. We offer a complimentary initial consultation, our customer service is second-to-none and the results can be life changing."
Horsham Hearing Centre is located opposite Horsham Library at 22 Worthing Road, Horsham, RH12 1SL, or call 01403 218700.