New Wool Shop Opens in Horsham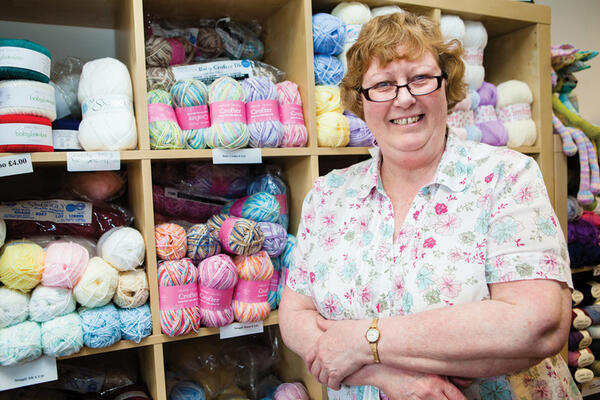 There are not many shops in which you can knit a cardigan whilst talking with friends over tea and biscuits.
But this is how many of the customers of a Horsham wool shop like to spend their day.
Knitters Corner opened in August 2011 in Bartholomew Way and from its humble beginnings has steadily built up its stock of wool and gifts. The shop is run by Fran Rocks, who loves knitting and has created all manner of gifts that are on sale in the shop, including babies clothing, teddies, bunnies, mice, blankets and even monkeys.
Fran said: "I am really into knitting and making things and when the Fabric Shop in Horsham closed it meant there wasn't a good outlet for wool in the town.
"I used to run a market stall, selling things that I had made, and always thought it would be nice to have a wool shop. I had been made redundant a few times before, and I thought 'I'm not having this anymore' so started looking around for my own shop. The town centre was far too expensive but this unit was available and we went for it. When we first opened we didn't have much wool but we've built it up over the months and our stock is increasing all the time.
"We sell a lot of toys - there are bunnies, teddy bears, and little mice and chicks. Sometimes we get asked to make garments for people so we get a lot of requests for babies clothes, children's clothes, blankets, teddies – anything!"
Also on sale are cards made by a local artist and a large selection of buttons. One of the most popular aspects of the shop is the Knitter Natter sessions on a Thursday, where people can visit the shop and knit together while enjoying a hot drink. Fran is always on hand to offer any help. Fran said: "It's nice if they buy the wool here but they don't have to!"
Parking at the Bartholomew Way shops is free. Please call Fran for more information about the shop on 01403 211881.